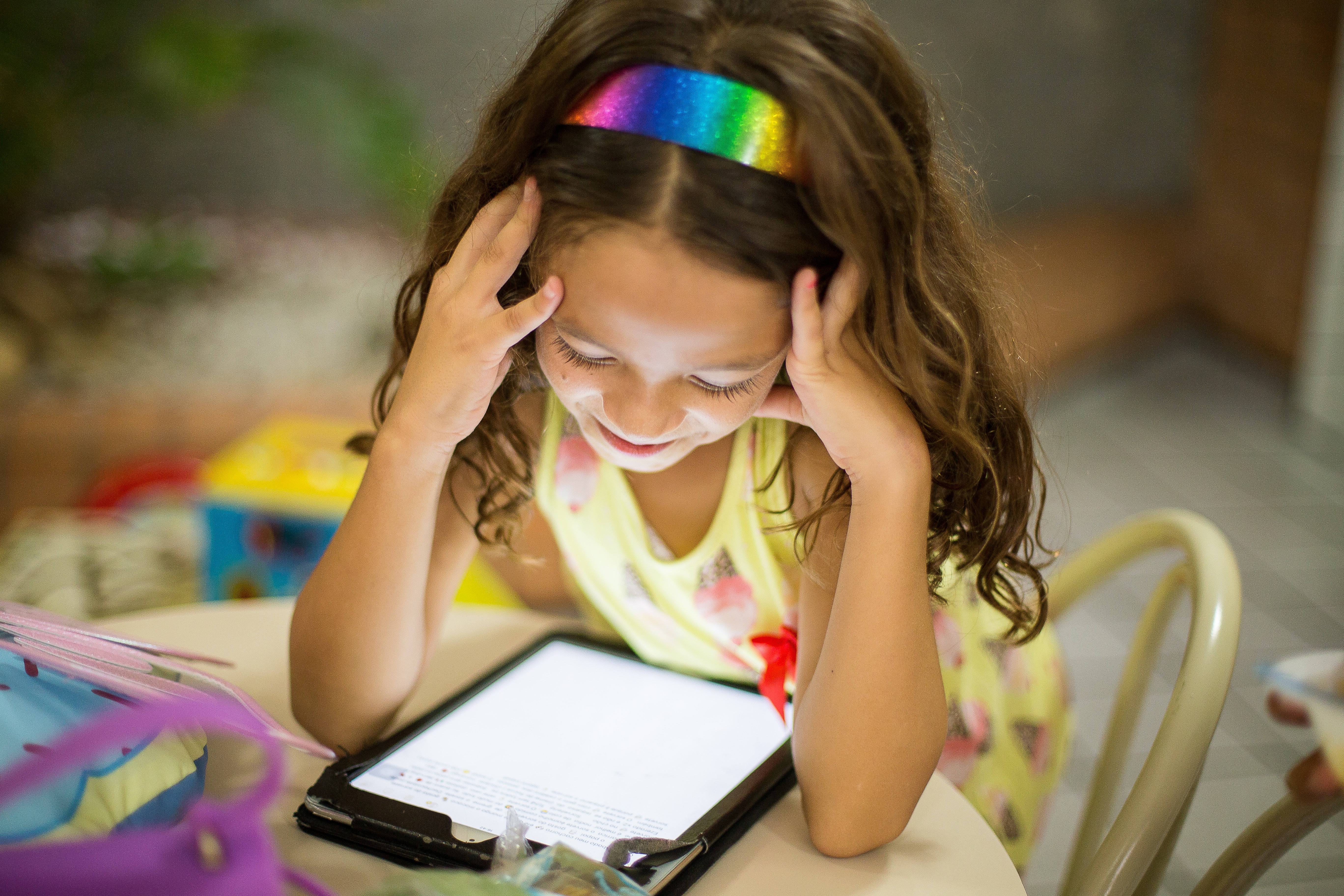 Easy Parental Control Tips
Does setting limits on electronics end in a battle? Is your child constantly negotiating for more screen time? Do you have concerns about the content your child is viewing or sharing online? Learn more about parental controls and how the Fair but Firm Parenting Program can help you.
With summer in full swing, kids have less structure and more free time on their hands. For many children, their preferred activity is screen time. Finding ways to reduce, limit and monitor your child's devices can seem like a daunting task. There are so many different apps, routers and software; it's hard to know where to begin.
Basic parental controls for cell phones are offered through many of the major cell phone companies. Verizon, AT&T, Sprint and T-Mobile all offer the ability to turn off data, block calls/texts from numbers, and reduce calls to only approved numbers.
For an additional fee, Verizon and AT&T and T-Mobile allow parents to suspend different functions on the phone, set hours of operation on the phone, set purchase limits, block downloads, limit and block web activity and track location. For no additional fee, Sprint allows parents to limit/block websites, limit/restrict downloads, restrict calls/texts and restrict camera usage. For more information about what your cell phone provider offers, click on the links below:
AT&T Smart Limits
Verizon Smart Family
T-Mobile Family Allowances
Sprint Parental Controls
If you want monitoring or parental controls that go beyond your cell phone plan, there are additional devices, routers and apps that can help you. Many of our parents have had success with Disney's the Circle. This is a small device that you pair with your WiFi router. The Circle allows you to filter online content, set bedtimes on devices, pause or turn off the internet, set time limits on internet usage,  shut off specific websites or apps (ex: facebook, youtube, snapchat, etc.), track online usage, and kids can earn additional screen time. You can use the Circle on multiple devices and it can be controlled from an app on your phone. Many parents praise how easy this device is to use. If your child attempted to tamper with the device, the Circle cannot be unplugged or turned off. The Circle can be purchased for around $99. If you want coverage for your children's devices that extend to other WiFi networks and cell connection, then you can purchase Circle Go which requires a monthly subscription fee.
KoalaSafe connects to your home router and is similar to the Circle. However, this creates a new & separate wireless network for your children's devices. With KoalaSafe you are able to set individual profiles for devices and manage them through an app. You can set time limits, block apps and websites, view a weekly usage report, and pause the internet. KoalaSafe can only be used to control your home network, this does not block cell phone data or other WiFi networks. KoalaSafe can be purchased for around $89.99 and does not require a monthly subscription.
UnGlue allows parents to set time limits, but gives children more control over how they're spending that time. For example, you may allow your child 2 hours of 'Entertainment Time' per day, and they can spend that time how and when they want.  They can also bank time to use later or earn extra time by doing chores. UnGlue also blocks inappropriate content, pauses the internet and provides activity reports. UnGlue is free if you have a networked desktop computer. If not, you can pay $30 for a device that you connect to your router.
Net Nanny is an app that can be used on computers, tablets and cell phones (Android & iOS). Net Nanny allows parents to filter content, block pornography, set time limits, mask profanity, check usage reports and receive alerts about your child's internet activity. Net Nanny is a monthly subscription based service that you can pay per device.
Screen Time is another app that can be used to control Android and iOS devices. This app allows parents to set time limits and schedules for internet usage. With this app you can pause the internet, approve or reject apps, monitor web/search history, and you receive a daily report on app usage.  Through Screen Time, you can give your child tasks such as homework and chores that they can complete to earn additional time.  There is a free version of this app with limited features or you can pay $4.99 monthly for the premium version.
If you want additional information about parental controls and how children find a way around them, check out this article from NPR, A Parent's Guide to Parental Controls.
Ask The Behavioral Consultants…
Parent Question: What if I tell my child to get off their device, and they refuse?

Don't get into a power struggle with your child. If you follow the Fair but Firm parenting program, your child is being Defiant. Remain calm, and follow the steps of the Time. In order for your child to start their Time, they have to turn off or hand over the device. This is no longer a privilege that they have, so their Time does not start until they have turned off their device. They can't be compliant and non-compliant at the same time. If they don't hand over the device, don't wrestle the device away from them. Once their Time is completed you can discuss consequences for this behavior.
Parent Question: How much screen time is appropriate for my child?
This is up to the parents and may be different for every family. Find out what limit you feel comfortable with depending on the schedule/structure of the day. Typically 1-2 hours. It can vary on vacations or on weekends.
Parent Question: Is it okay to reward my child with additional screen time for good behavior?
I wouldn't reward them for doing what they should be doing to begin with. I've never been pulled over by the police for driving the speed limit and been given money for following the law. But, if you get pulled over for speeding, you will get a ticket and have to pay a fine. They can however, earn extra time by doing something extra to earn it. You can have them help with yard work or add an additional chore. This is earning versus rewarding.