We offer a safe, non-confrontational behavior modification program that is implemented in 10 sessions over six months.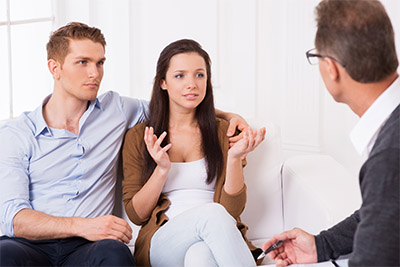 We focus on teaching parents how to better manage a "difficult" child to restore order and peace to the home or school. A behavioral consultant works directly with the child's parent/s (or caregivers) to teach them specific behavior management tools to use with the child. Fair but Firm is not psychotherapy—a process through which therapists work to reveal underlying, faulty thinking so they can teach children ways to behave more appropriately. Our goal is to change behavior. Our program can work before, during or after psychotherapy, as it is often important to address both the problematic behavior and the faulty thinking. That said, psychotherapy is not always necessary once behaviors are corrected.
Learn more about our program options and fees HERE.

What Makes Us Different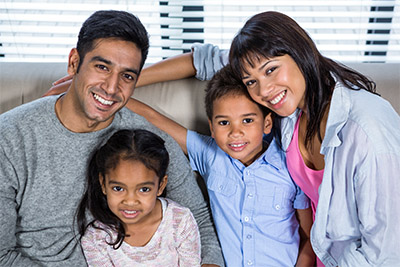 We teach a non-confrontational behavior modification program that focuses on changing family dynamics. Parents who change the way they interact with their children inspire their children to adjust to a new environment and style of interaction.
Parents appreciate:
We don't judge parenting skills.
We provide real-time coaching through unlimited phone access.
We don't need the child's cooperation—only the adult's.
We create faster and more lasting results by empowering adults.
We guarantee our work.
Kids appreciate:
We don't base our program on a reward system of points, tokens or charts.
We don't focus on "the diagnosis" or on working through the life events that got the child to this point. We work on the solution.
We teach kids to take personal responsibility for their behaviors, so they can fix them.
Benefits to both parents and kids:calm_atone_repair
Increased confidence
Greater self-control
More courage
Greater peace within the family
Better relationships

The program is divided into three phases.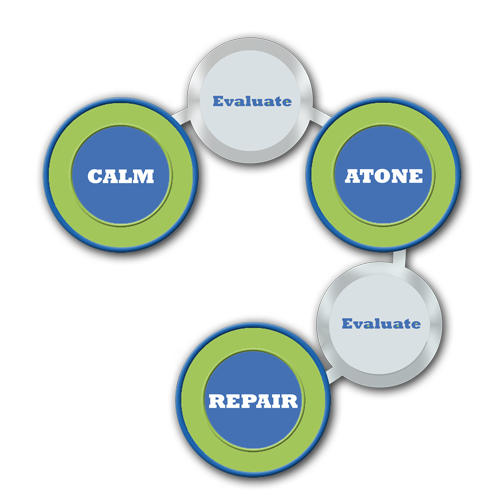 CALM
Phase One focuses on teaching children how to calm themselves. This is a crucial, learned skill. Once children are calm, they can think clearly, learn and grow.
ATONE
Phase Two focuses on atonement—a process through which children start to take responsibility for their actions. Parents who have never found consequences that will make their children behave discover in Phase Two that they can motivate their children, once their children have learned to calm themselves. Stickers, tokens and charts are not part of our program; we know they don't work with treatment-resistant kids! We also know that consequences don't work when they are used as punishments. Parents and kids learn in Phase Two how kids can recover from emotional upheavals and "right" their wrongs.
REPAIR
Phase Three focuses on repairing relationships between the child and others. Repairing and enriching broken relationships is not only possible, but it's achievable when parents have the tools and support they need.
We use an accelerated program (typically 6 sessions) with families whose children exhibit mild to moderate behavioral difficulties. After the initial phone assessment, we will know which program is right for your family.