You will be matched with a behavioral consultant who will implement the safe, non-confrontational Fair but Firm behavior modification program in 10 sessions over six months.
Because the behavioral consultant will come to you via a webcam*, you don't have to worry about getting your child to sessions. Virtual coaching generally occurs after school on weekday afternoons and evenings and on weekends, but other appointment times are available to meet families' busy schedules.
We do not charge for missed appointments and we do not have an hourly rate, so there is no need to watch the clock during sessions.
We stay online until all of your questions are answered.
We consult with families seven days a week and make every effort to guarantee weekly availability.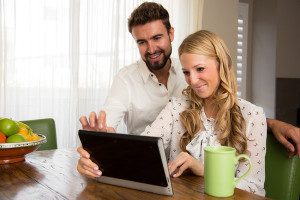 Virtual Coaching provides:
A customized treatment framework based on the needs of your family.
10 sessions over six months
Unlimited phone support for the family for the full six months
The cost for  $4,900.
*You will need Internet access and a web camera, but we will do the rest. Simply put, to connect to us, you will plug in the web camera and click on an email that we send to you. Newer computers have cameras built-in, and older computers can be outfitted with a camera for between $20 and $60.
Learn about our promise HERE.