Fair but Firm is a behavior management program that empowers adults by providing them with the skills they need to improve their interactions with children who have behavior problems.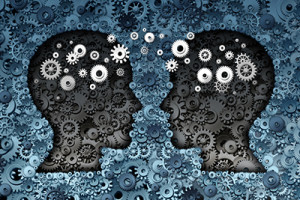 It is adaptable to group homes, residential treatment facilities, therapeutic day schools, foster homes, transitional living programs, community service arrangements and other settings.
Our professional training program is customizable to the needs of the organization and can range from a two-hour session to a three-day comprehensive workshop. Training is designed to provide concrete, practical information to caretakers, teachers, therapists, child welfare specialists, in-home service providers, residential staff and others who work with children and adolescents who have behavioral issues.
Once staff members are trained in the Fair but Firm behavioral program, they can teach parents the technique to help them improve their interactions with their children. The model is flexible enough to support children with a wide range of behaviors—from "typical" child and adolescent problems to extreme problems.
We have provided Fair but Firm training to the following organizations:
Advocate Health System's Behavioral Health Conference
Arden Shore – Child and Family Services
Catholic Charities
Community Counseling Centers of Chicago (C4)
Department of Children and Family Services (DCFS)
Family Counseling Services of Aurora
FOCUS House
FRED Support Group
Genesis Therapy
Grand Prairie Services
House Calls Counseling
IVCIL
Jewish Children and Family Services (JCFS)
Kaleidoscope
Kellogg School of Management
Illinois School Counselor Association
Illinois Mental Health Counselors Association
Kenneth Young
Leyden Family Services
McHenry County Mental Health Board
One Hope United
Pillars
Shelter Inc.
Uhlich Children's Home
Wayne/Winfield Area Youth/Family Services (WAYS)
Will County
Schools and Districts include:
Cary
Chicago Public Schools
Deerfield
Deerpath Middle School East
Everett Elementary School
Gifford School
Glenbrook School District
Highland Park
Lake Forest School District
Hawthorn Aspen School
Mundelein High School
New Hope Academy
New Trier
North Shore Academy
School District 30
Vernon Hills