Alternative Teaching, Inc., based in the Chicago area, provides comprehensive in-home, on-site and virtual training in effective behavior management techniques to parents, foster parents and personnel in schools, residential facilities and group homes.
Founded by James Kling in 1996, Alternative Teaching is highly regarded by parents and professionals for getting results with treatment-resistant children and teens when other programs have failed.

James (Jim) Kling, Founder and Behavior Consultant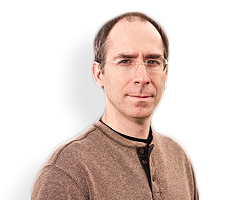 Jim provides comprehensive training in effective behavior management techniques to parents, foster parents and personnel in schools, residential facilities and group homes. He is highly regarded by parents and professionals for his ability to teach and demonstrate key learning concepts, and he is a sought-after speaker at mental health and education conferences.
Jim founded Alternative Teaching in 1996 after developing his unique program to help treatment-resistant children and adolescents.
With plans to become a teacher, Jim took a job at a residential facility in 1990 to learn how to handle uncooperative kids. That job set his course, as he was asked, again and again, to manage difficult behaviors without being given the tools he needed to accomplish the task. He was a behaviorist for psychiatric hospitals and for a program that served developmentally delayed individuals and supervised residential treatments centers and a juvenile sex offender program.
Jim is a certified instructor of non-violent crisis intervention and he certified in therapeutic crisis intervention and restraint training. Jim received his master's degree in special education from Northeastern Illinois University. Married with two children, Jim enjoys teaching climbing and swimming in his free time.
Richard (Ric) Shanks, Behavior Consultant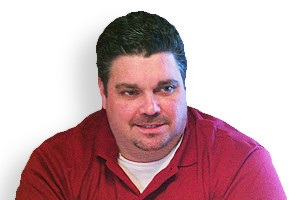 Ric leads the professional training practice at Alternative Teaching. He has worked closely with children with behavioral difficulties since 2002 and is known to be tremendously patient, compassionate and understanding toward kids and adults in home and professional settings.
Before joining Alternative Teaching, Ric both worked in and managed residential treatment facilities and transitional living programs. As a former manager of a residential treatment program at Scott Nolan Psychiatric Hospital, Ric has an intimate understanding of the hospital culture, including the limitations of psychiatric hospital settings. He uses his knowledge to help families who have to navigate the hospital system to produce the most effective stays.
Ric attended Trinity International University on a football scholarship and earned a bachelor's degree in youth ministry. He worked as a river guide throughout college and seminary and uses stories from his experiences to teach parents Fair but Firm principles. In his free time, Ric enjoys cooking and spending time with his two children.
Anna Czerniak, Behavior Consultant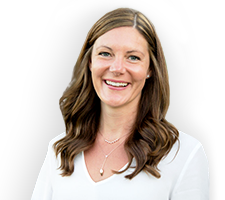 Anna has been dedicated to the field of social work since 2004 and has a true passion for helping children and families. She has worked in various settings including homes, schools, psychiatric hospitals and the Juvenile Justice Center. Anna has extensive experiences working with children and adolescents with difficult behaviors. This includes working with children with developmental delays, working with Juveniles with mental illness involved in the criminal justice system, and working with children/adolescents experiencing psychiatric emergencies. Throughout all of this experience Anna has consistently demonstrated her ability to be creative, empathetic and enthusiastic.
Anna holds a bachelors degree in Psychology from the University of Missouri, Columbia and a Master of Social Work degree from the University of Missouri, St. Louis. Anna loves the mountains and she lived in Jackson Hole, Wyoming for 6 years. In her free time, she enjoys spending time with her family, running, skiing and hiking.