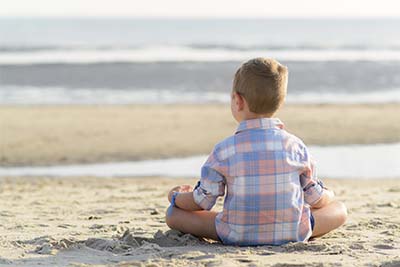 Boy - Age 4-8
Boy - Age 4-8

I am a teacher. I am a Kindergarten Teacher. I have worked with young children of all types for over 15 years. I couldn't wait to have a child of my own. I have a 5 year old. He is amazing, kind, considerate, intelligent, helpful, funny, and inspiring. He also is extremely difficult at times. He was misunderstood by many people he interacted with on a daily basis, and that was frustrating to both my husband and I. But, what was most frustrating to me was that I (the teacher for over 15 years) had no idea how to help my child. We tried everything we could for the first several years and there were days that were working and we were getting by, but then there were days that we hung our heads in desperation. We stopped going out with friends, we stopped seeing our family, we stopped going out in public, we were so tired and frustrated and beyond exhausted. We talked to the teachers, we talked to the social workers…everyone said he's so young, he will grow out of it. Then the calls kept coming from school, the teachers became more concerned… I cried, I panicked, I worried, I became anxious, I wondered if my child would be labeled, I crumbled, I was falling apart. I stumbled across Jim's website and in final desperate attempt to gain back control, I called. I heard words that were so desperately needed from a man that I spoke to for less than 2 minutes- I am a good parent. My child is a good kid, he just needs something and we need to find out what it is. That phone call changed our lives. My family that felt as if we were falling apart had been put back together over the past year. We now have an understanding of how to help our 5 year old, and not only that, but how to advocate for him. Jim has been an invaluable resource in our lives and I can't find words to express how much gratitude we have for him and his work with our family.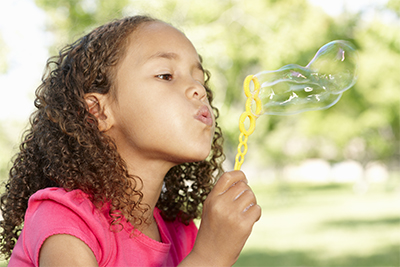 Girl - Age 4-8
Girl - Age 4-8

Our daughter is a bright, lively, fun-loving child whose anxieties, mood swings, extreme meltdowns and aggressive behavior had turned our lives upside down. It was clear that all the professional help we had sought out over the previous six years was not working. The Alternative Teaching program changed the environment in our house. We now understand how to work with our daughter to help her gain the control that she needs in order to manage her behavior. The beauty of Alternative Teaching is that it is an approach that is easy to grasp and implement. We began to see the changes almost immediately. We cannot recommend Alternative Teaching highly enough. We had seen multiple psychiatrists, psychologists and social workers; no one was able to bring about a positive change in our family until we met with Alternative Teaching.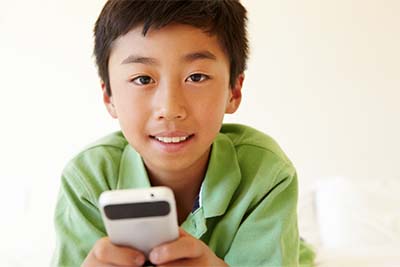 Boy - Age 9-12
Boy - Age 9-12

It was Fat Tuesday 2013 and our entire family was dancing happily together to zydeco music in our living room when my husband came toward me and discreetly mouthed, "Can you believe this?!" In fact, I could not. I shook my head and kept moving, fearing that if I stopped, the moment might end. Six months earlier, we were a family in complete crisis. Our oldest son, just 10 years old, was experiencing manic rages multiple times a day that had him breaking the windows out of our house, cutting himself, running away, threatening suicide and urinating on our neighbors' property, among other disruptive behaviors. Our other two children, ages 9 and 7, had become frightened of the brother they once adored and, we, as parents, were completely exhausted. Our son had started struggling four years earlier and we got help right away. He underwent various types of testing and associated therapy, 2.5 years of talk therapy, plus medical support. Eventually, our son's psychiatrist recommended that we call Jim Kling for behavioral support while we worked to tweak meds and move toward a more definitive diagnosis. I took Jim's name and continued making calls to see who else was out there. A social worker at Catholic Charities recommended Jim the very same day. "Divine intervention," I thought! "I'm calling him!" Given how bleak our family life had become, I doubted just how successful Jim could be, but we had no option but to try his program. And try we did. Jim's "Fair but Firm" program requires lots of trying, but it works. In fact, we found the program everything Jim claims it to be: positive, fair and successful in six months. I didn't think 12 sessions would be enough, but it was enough because of the way the program is structured and becauseJim is always available by phone between sessions. This is a "less talk, more action" program that offers parents extremely specific steps for changing problematic behaviors. Jim asked us time and time again what problems we were having, and then gave us very clear guidance for fixing them ("If this occurs, then say this" advice) that always ended with "…and if that doesn't work, CALL ME!") Last summer, my beautiful boy was hurling books and shoes at me across the same living room in which we danced as a family this February. And it was this boy who suggested that we have our after-dinner "dance party." Months before he never would have agreed to participate in such a thing. When our daughter asked, "Is this Mr. Kling's last visit?" and I told her that it was, she replied, "He helped a lot! He was good." Indeed. He saved our family. Thank you, Mr. Kling.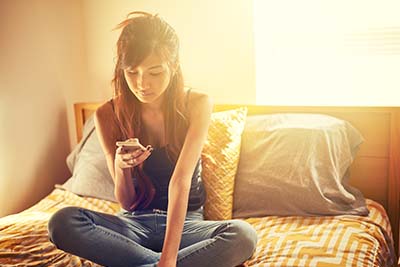 Girl - Age 13-17
Girl - Age 13-17

Working with Jim from Alternative Teaching LITERALLY saved my family!!! We were a normal family with three terrific children. The one major obstacle we faced was trying to deal with a child who was controlling our family due to severe anxiety issues. At that time we didn't realize why this was happening to us because we were extremely dedicated parents. We were baffled, stressed and devastated with her behavior. We were finding ourselves in a horrible pattern of calm times and then, out of the blue, explosive times. We always felt horrible when we ourselves ended up losing control. We literally walked on eggshells because we were afraid of the next explosion. Then Jim came into our lives. As a result of working with Jim and his amazing system, our family began to heal. We are in such a better place now!! We not only have an understanding of "why" this was happening, we also have extremely effective tools to use when we need them. Our home is much calmer, happier and safer due to Jim and his brilliant system. I am forever indebted to Jim! Before meeting Jim, my husband and I tried working with three different therapists. None of them helped us to understand the behavior. They didn't give us tools to work with. Our child refused to participate in any way with any of the therapists. It really was very frustrating and it actually made things worse. Jim's system is different in so many ways. First, the 24-hour support is invaluable. I can't tell you how many times we called Jim in the middle of the night for guidance. He helped us every time with patience and care. Second, Jim came to our home. This was extremely helpful and so convenient. Third, Jim has a limit of how many times he'll meet with you. His theory is that if he can't help you, he doesn't want to waste your time or money. How refreshing! Fourth, Jim gives homework. This is so important. We never had homework before. The homework helps you learn the system, practice using it and gives you a sense of accomplishment. Fifth, Jim really cares! His mission is to help your family live better, more enjoyable lives. Period!